Chills N Thrills
Chills'n'Thrills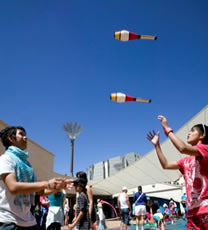 Petone Mid Winter Carnival 2010
August 14th,2010 2-5pm
For the past 3 years, Awkward Productions has provided circus workshops and performances as part of the Petone Mid Winter Carnival.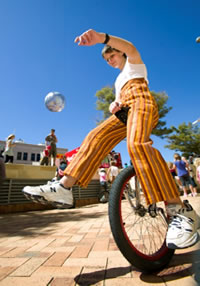 Chills' n' Thrills Circus is an exciting visual and participatory attraction of the Festival with free workshops in flying trapeze, juggling, unicycling, acrobatics, hula and roving performances and music to entertain the crowds .
For 2010, Chills n Thrills has fairground rides, food stalls alongside a programme of performances and workshops.
Interactive, accessible and entertaining, using circus as a brand, Awkward has been developing this event for 4 years with the Hutt City Council.